We Are With You In Breast Surgery
Breast Health
It is necessary to care about the breast health and know the right methods so that patients with complaints about the breast diseases can reach the most accurate diagnosis and the most ideal treatment methods…
Breast Diseases
When the breast health is mentioned, the breast cancer comes to mind; however, there are many diseases of the breast that are not cancer. But, the breast cancer always comes first among the health problems of the breast.
Treatment Methods
There have been very important developments in the treatment of breast cancer in recent years. One of the most important developments is to diagnose early stage breast cancer with the increase in the breast cancer awareness…
It is the type of examination that we recommend women to do regularly every month and that we want to be noticed by them first of a change that will occur by recognizing their own breast tissue. It is the most important first step to provide awareness of the breast cancer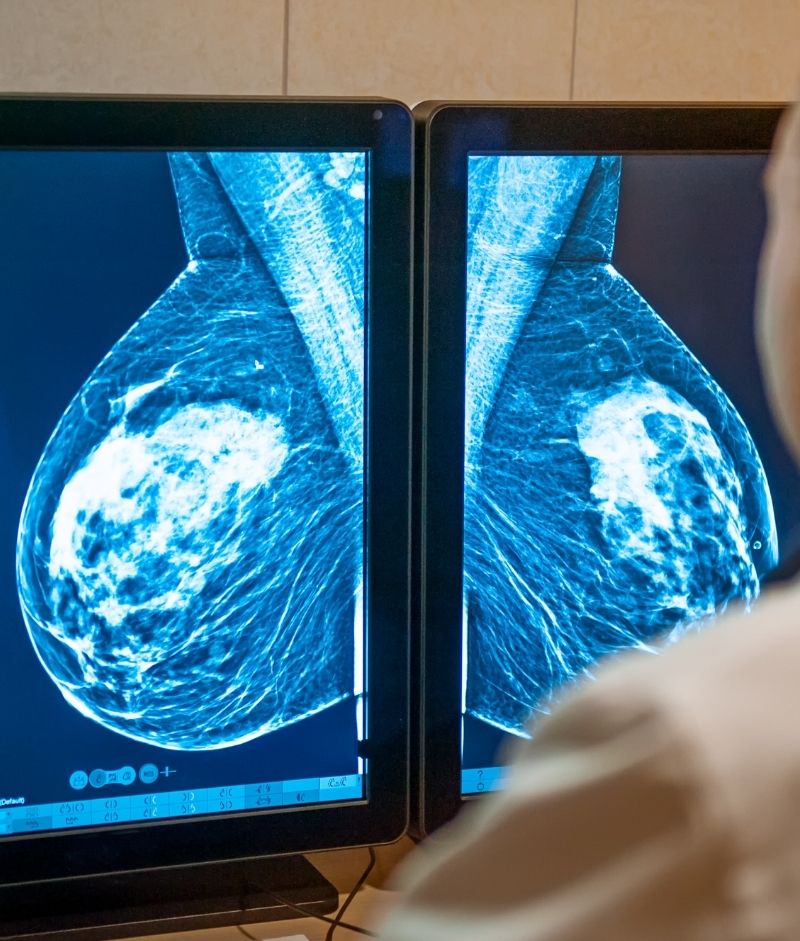 The breast tissue consists of 14-15 pieces mammary glands and the ducts that carry the milk produced here to the breast nipple. The uncontrolled proliferation of cells lining these milk glands (lobular cancer) and their ducts (ductal cancer) and continued proliferation in various parts of the body starting from the bean-shaped underarm lymph nodes on the same side constitute the breast cancer. Usually, a cancer mass is formed with an uncontrolled and unhindered proliferation by starting from a cell. It is not known exactly which factors cause the breast cancer. However, some factors were determined in the studies conducted. While gene mutations (disorders in genes that cause cancer predisposition) in some women increase the risk of the breast cancer, in other women the risk factor comes from being a woman herself.
Dr. Ali Öztürk, who was born in 1966 in Kırıkkale and is married and is father of two children, started his education at Istanbul University Cerrahpaşa Faculty of Medicine in 1983 after completing his primary and secondary education in Kırıkkale and after graduating in 1989, he did his compulsory service in Kastamonu and specialized in the 2nd General Surgery Clinic of Ankara Oncology Hospital between 1991 and 1997. During his specialization training, he participated in the studies regarding the breast diseases and surgical treatments of the breast cancer. After his specialization training, he worked at Antalya Serik State Hospital between 1997-1999, Antalya State Hospital between 1999-2008, Antalya Training and Research Hospital between 2008-2011, and Antalya Memorial – Medstar Hospital between 2011-2015. He currently continues his professional life in Antalya in the  private clinic belonging to him. In his surgical practices, he spends his time intensively on the surgical treatment of the breast diseases and breast cancer. 
Dr. Ali ÖZLÜK participated in the studies related to the Oncoplastic surgery and Lymphedema treatment in the breast cancer in 2011 at the European Institute of Oncology (IEO) in Milan in Italy and in 2014 at Magee Women's Hospital in Pittsburg in the USA in order to implement innovations in the breast cancer surgery and the oncoplastic surgery courses in Turkey within the scope of the SENATÜRK Project. Dr. ÖZLÜK played an active role in the projects such as Cancer School Medstar made in partnership with Medstar and the Metropolitan Municipality in Antalya and its districts in the early diagnosis and treatment of the breast cancer and "early diagnosis in the breast cancer" jointly with non-governmental organizations. 
Dr. Ali ÖZLÜK continues his services in an approach that cares team understanding in the treatment of breast cancer and therefore plans the diagnosis and treatment of his patients with medical oncologist, plastic surgery, radiology, nuclear medicine, radiation oncology, and psychiatry. He intensively applies innovative surgical applications such as skin-conserving mastectomy, therapeutic reduction mammoplasty and guard lymph node sampling to his patients together with his plastic surgery team, which is one of the firsts in the breast cancer surgery in Antalya… 
Surgeon Ali ÖZLÜK is interested in the subjects such as breast diseases, surgery of breast cancer, oncoplastic surgery in breast cancer and early diagnosis of breast cancer. 
"Two days ago, I had an operation from Mr. Ali. He successfully removed the mass in my left breast. I did not feel any pain during or after the operation. There was no situation that required me to use painkillers for 2 days. If he had not been so optimistic and concerned about this treatment, I might not have been so calm at the moment due to my situation. I would definitely recommend him in the field of General Surgery."
Neriman K.
"On January 5, 2012, my right breast was removed. I myself worked at the hospital for 21 years and am retired. He motivates his patient so well before the operation, I entered with a smile, I woke up very peacefully pain-free after the operation, you are close to your patients like a brother and sister, God bless you, I love you so much my dear doctor, regards...."
Ayhan Ş.
"My surgery was performed by Mr. Ali Özlük on Thursday, March 1, 2012 and the mass in my left breast was removed. His interest, relevance and knowledge before the operation gave me a lot of confidence and I had a successful operation as a result. I have no pain, I have no ache, I am extremely satisfied with my doctor, the best thing is you can always call for any questions, I thank him very much, he helped me overcome this difficult process successfully, I hope that the number of qualified doctors like him in our country will increase."
The information found in the site content is for informational purposes only; this information does not certainly replace the physician's examination and diagnosis of the patient for medical purposes.